Carbonated Bubble Clay Mask 🔥 BUY 2 GET FREE SHIPPING 🔥
Revive your skin with rich bubbles!
Our Carbonated Bubble Clay Mask is your beauty secret that boosts skin detoxification to gently remove oil, toxins and dirt and other impurities, instantly clarifying and tightening pores in just 3 minutes.
FEATURE
Takes away the acne, pimples, blackheads under the skin, gets rid of excess oil production and clogged pores, achieving pore refining, pH balance and flawless skin.
Activated charcoal is a powerful ingredient that is known to draw bacteria and impurities from the skin.
It reacts with the oxygen to form thousands of micro bubbles to help rejuvenate and tighten the skin.
Oxygen can help wounds heal by increasing circulation.
The mask will open clogged pores, absorbs the deep toxins and impurities in the skin, then purifies and leaves the skin clean and clear.
Anti-Aging & Smoothing Wrinkles
Boosts collagen and Hyaluronic acid production, so as to restore skin's youth and elasticity.
Reduce wrinkles caused by dehydrated skin and lack of collagen by restoring skin's moisture.
Enhances the regeneration of skin cells to boost the skin's hydration level.
Prevents the decomposition of hyaluronic acid alongside increasing its power to lock in the moisture.
Prevents the accumulation of melanin, whitens dark spots, freckles and brightens uneven skin tone.
Suitable for dry, oily, and combination skin.
HOW TO USE
Apply the proper amount of carbonated bubble clay mask to the whole face except the area around the eyes.
Stay and let the 3D micro-bubbles generate automatically within 60 seconds.
Leave on for the bubbles to penetrate to the skin for approximately 3-5 minutes.
Rinse and clean your face with a towel.
SPECIFICATION

PACKAGE INCLUDE
1 * Carbonated Bubble Clay Mask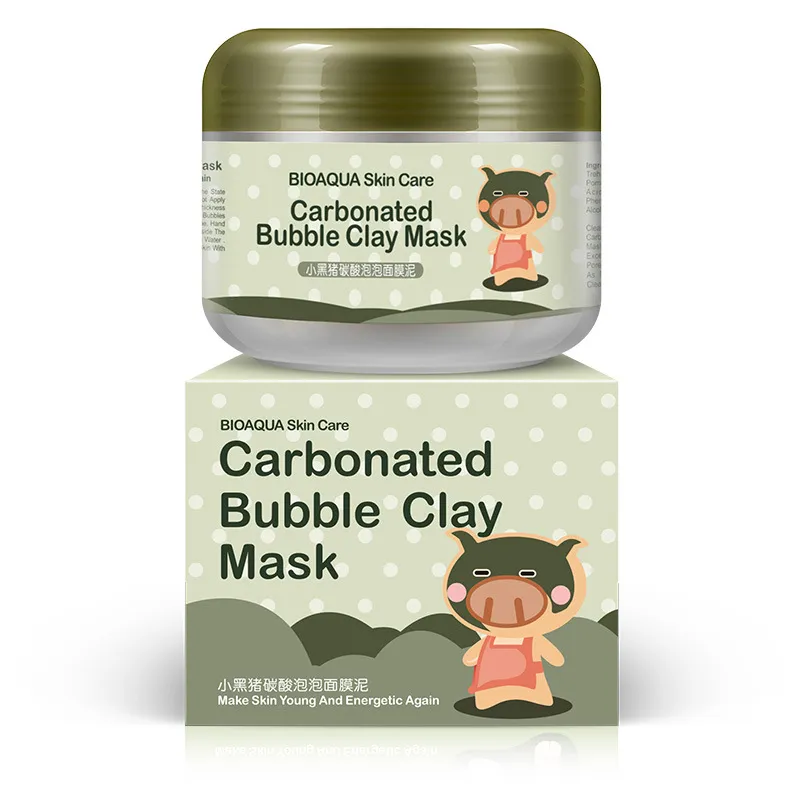 1 * Pigskin Collagen Nourishing Mask
GET YOURS NOW!