Electric Mixing Cup 🔥EARLY CHRISTMAS HOT SALE 50%🔥
Without the effort of shaking or stirring!!!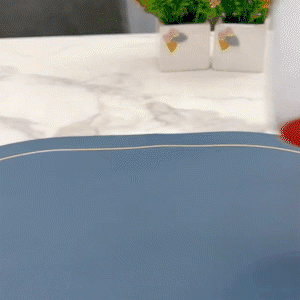 You will no longer have to worry about getting to the bottom of your hot chocolate or soup and finding thick remnant goop.
FEATURE
One button to start automatic stirring. Press again to stop stirring
Using smart black technology, just remove the magnetic beads from the lid and place them at the bottom of the cup. Press again to stop stirring.
Saves time and is easy to clean
Can be used as a regular water mug if stirring function is not required. When stirred, there is no residue at the bottom of the cup.
The battery is at the bottom and sealed with a rubber bottom lid, so we can clean it easily with just natural water.
Made of food-grade ABS and food-grade 304 stainless steel, can withstand high temperatures, wear-resistant and durable.
Battery powered, safe to use
Adopts the design of fixed rotor. When adding boiling water or rotating, the rotor will not deviate from the center.
The cup is suitable for stirring for instant voffee with coffee mate creamer, hot cocoa mix, chocolate, honey, syrup, sugar crystals, etc.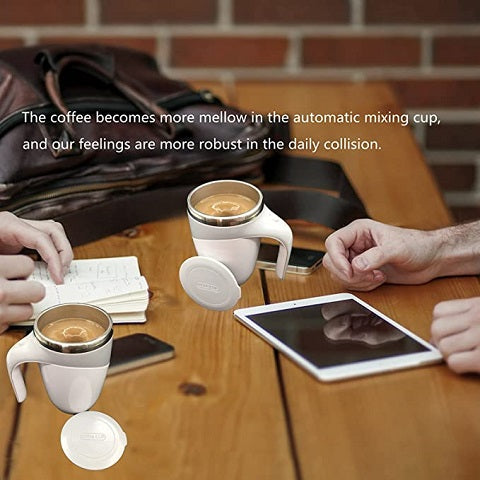 Is the best and easiest way to mix hot or cold drinks! Simple to use and suitable for everyone, young and old.
SPECIFICATION
Material: ABS Shell, Stainless Steel
Color: White, Coffee
Voltage: 3V
Power Supply: 2 x AA Batteries(not included)
Capacity: 380ml
Size: 3.54 x 5.31inch / 90 x 135mm
PACKAGE INCLUDE
GET YOURS NOW!!!