Rain Chain Metal Garden Art Gift for Mom 🎉Mother's Day Promotion - 50%OFF🎉
This all-brass rain chain, specially designed to beautify your home's exterior.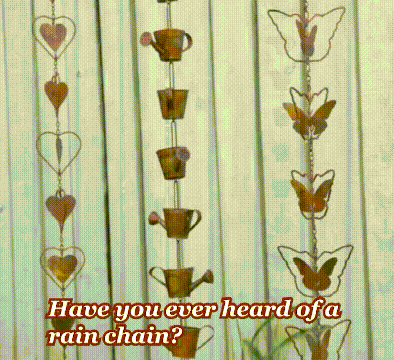 It works by breaking the fall of rainwater, which adheres to the chain due to surface tension. The Link Rain Chain is a series of interlocking circles.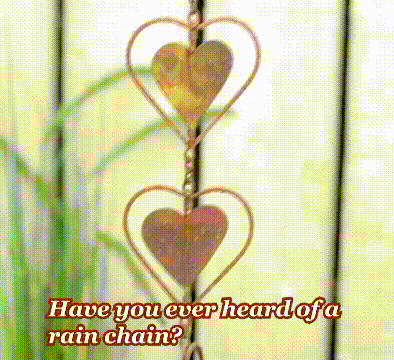 FEATURE
🦋BRIGHTEN A GLOOMY DAY
The best part is, when rainwater runs through it, the bells gently jingle! This charming tinkle is a relaxing sound that makes it easy to enjoy a rainy day.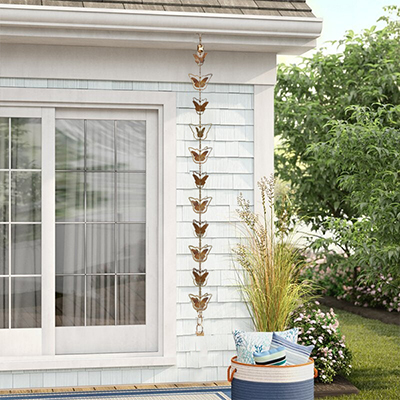 🦋PREMIUM QUALITY CONSTRUCTION
Handcrafted and assembled by skilled artisans to provide long-term durability and stability.
Crafted of metal with a bright flamed copper finish, this bell rain chain coordinates with any kind of outdoor decor.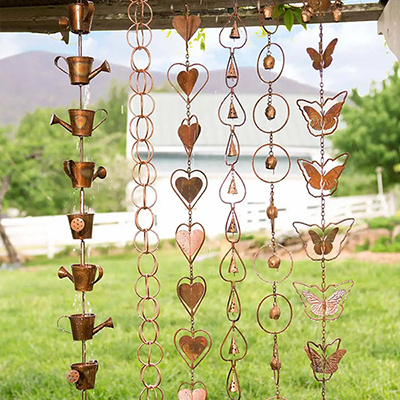 🦋EASY INSTALLATION
Can easily hang anywhere you want. You only need to place the hook on the top of your roof or any place you wish to install.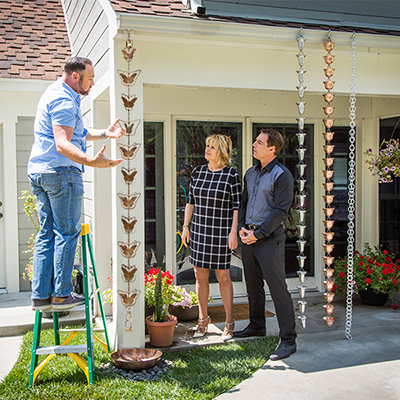 🦋MULTI-FUNCTIONAL
The rain chain is able to connect roof with ground, so rainwater can along the cups and chains flow to soil.
On rainy day, you could enjoy the waterfall display as a rain chain.
On sunny day, it's ideal to listen the soothing sound as a wind chime.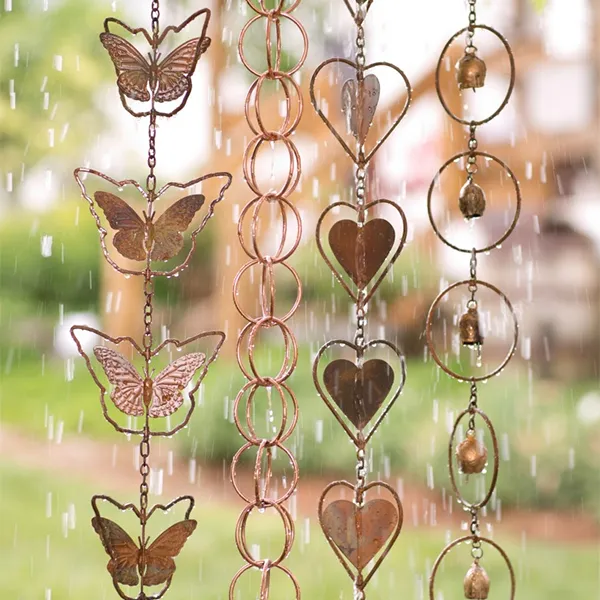 SPECIFICATION
Product Weight: 300G
Product Size: 3.75 x 3.75 x 95.00 Inches / 9.5 x 9.5 x 241.3 cm
Material: Metal
PACKAGE INCLUDE
GET YOURS NOW!