SILICONE SEALED WINE, BEER, CHAMPAGNE STOPPER 🔥FREE SHIPPING🔥
These fit standard wine, beer, champagne, and soda bottles including some larger styles.
The tight Silicone Sealed Champagne Stopper keeps your wind fresh and maintains the wine's natural flavor for days. Rotates easily, no more fighting with corks!
FEATURE
A mini champagne sealer makes the wine stopper fit perfectly and tightly locks the gas in the bottle to prevent the bubbles from slowly dissipating after the wine bottle is opened.
Wear a "safety hat" for the beloved wine, champagne stopper adopts a unique "little hat" shape design.
Mini size and exquisite, more convenient to save.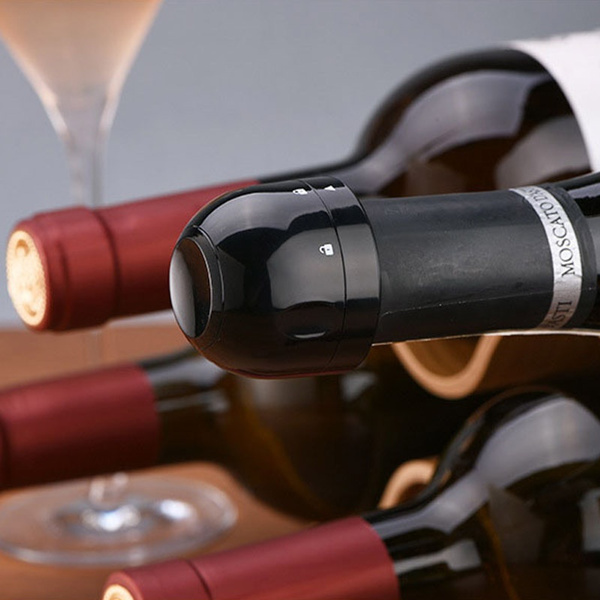 Champagne corkscrew adopts a rotating design, only needs to rotate the upper part of the cork to unlock and lock.
The upper part is locked back to the original position to achieve sealing save.
Considerate Finger Groove
The champagne plug has carefully added 3 small grooves that fit the fingertips on the upper part.
Making it easier to apply force when rotating and easier to use.
Fits standard wine, beer, champagne, and soda bottles including some larger styles.
It could be used on all kinds of occasions, such as weddings, homes, and bars.
The internal sealing parts of the wine stopper are selected for use with food contact grade silicone materials, and they are more secure.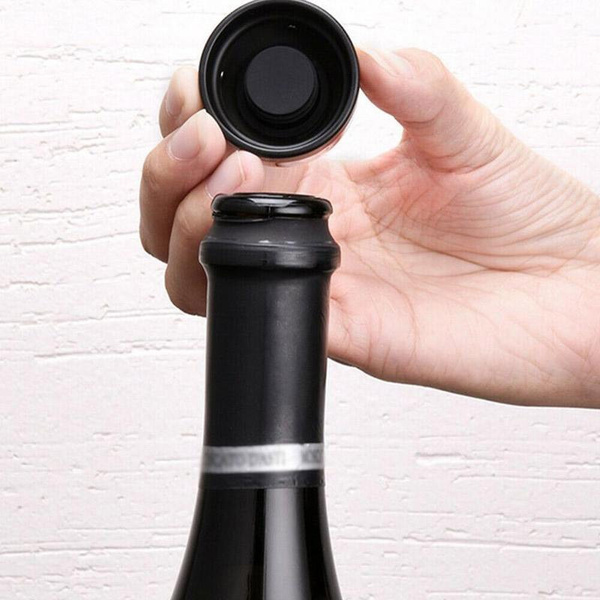 The round champagne stopper shell is made of durable ABS material, which is not easy to wear and easy to clean.
USING METHOD
SPECIFICATION
Material: Silicone, ABS
Color: Black
Weight: 22g
Size:
✅ Champagne Stopper: 1.5 x 1.2in
✅ Wine Stopper: 1.54 x 1.57in

PACKAGE INCLUDE
3pcs * Silicone champagne stoppers
GET YOURS NOW!